Get the best in TV Entertainment at a price you'll love
TV ESSENTIAL
100 Channels of Live TV and Music
See Channels
Streaming
VoD
10 Hrs Free Cloud Video Recording
Voice Control Remote
Wireless Box
See complete channel line ups here.
Extra features include: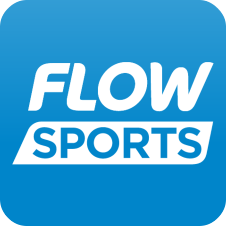 Flow Sports Pack
Enjoy the #1 app in the region for all the latest live streams and on demand content from your favourite leagues.
LEARN MORE

CuriosityStream
Enjoy the best documentaries on the planet whenever and wherever with the curiositystream app.
LEARN MORE
TV Packages
TV Extended Basic
110 Channels
TV Starter
| | |
| --- | --- |
| 100 | FLOW 1 |
| 105 | UWITV |
| 110 | CALABASH |
| 112 | CHOICE |
| 114 | DBS |
| 115 | GVTV |
| 116 | HTS |
| 117 | HOT 7 TV HD |
| 118 | IETV SLU |
| 119 | KAIRI |
| 120 | MBC |
| 122 | NTN |
| 124 | UNDERGROUND TV |
| 126 | WINNERS TV |
| 127 | ISLAND TV |
| 128 | VISITORS |
| 131 | BATV |
| 132 | GAYELLE |
| 134 | HYPE TV |
| 136 | SYNERGY TV |
| 138 | M&E TV |
| 139 | MSNBC HD |
| 140 | ABC HD |
| 142 | CBS HD |
| 144 | FOX HD |
| 146 | NBC HD |
| 148 | PBS HD |
| 150 | CNN INTERNATIONAL |
| 152 | BLOOMBERG HD |
| 156 | HDLN |
| 160 | BBC World HD |
| 162 | CBC TORONTO |
| 164 | CITY TV |
| 168 | MERCY AND TRUTH MINISTRIES |
| 169 | CUBA VISION |
| 170 | TEMPO |
| 180 | TNT INTERNATIONAL HD |
| 181 | HOPE |
| 182 | 3ABN |
| 184 | CHURCH CHANNEL |
| 186 | DAYSTAR TV |
| 188 | EWTN |
| 190 | INSPIRATIONAL NET |
| 192 | JCTV |
| 194 | TRINITY TV |
| 202 | TBN HD |
| 204 | CARTOON NETWORK LA |
| 206 | DISCOVERY KIDS |
| 208 | DISNEY CHANNEL LA |
| 210 | DISNEY JR |
| 214 | SMILE OF A CHILD |
| 216 | TOONCAST |
| 218 | I.SAT |
| 219 | CINECANAL HD |
| 220 | WARNER CHANNEL HD |
| 221 | TNT SERIES |
| 222 | NICKELODEON HD |
| 224 | CARTOONITO |
| 226 | FOOD NETWORK HD |
| 228 | HGTV HD |
| 230 | AWE |
| 234 | DISCOVERY CHANNEL |
| 236 | DISCOVERY CIVILIZATION |
| 238 | DISCOVERY SCIENCE |
| 240 | A&E HD |
| 242 | BET HD |
| 243 | BRAVO HD |
| 244 | E! ENTERTAINMENT |
| 245 | FEVA TV |
| 246 | GLITZ |
| 248 | HISTORY CHANNEL HD |
| 250 | JUSTICE CENTRAL HD |
| 251 | CINEMAX |
| 252 | TBSINT HD |
| 254 | LIFETIME HD |
| 256 | LMN HD |
| 259 | Cala Action |
| 264 | MTV HD |
| 274 | ESPN Caribbean HD |
| 276 | ESPN2 HD |
| 278 | FSP HD |
| 290 | FLSPS HD |
| 291 | RUSH HD |
| 340 | VH1 CARIBBEAN HD |
TV Packages
| | |
| --- | --- |
| 100 | FLOW 1 |
| 104 | CALA WEATHER |
| 105 | UWITV |
| 109 | ATM |
| 110 | CALABASH |
| 112 | CHOICE |
| 114 | DBS |
| 116 | HTS |
| 118 | IETV SLU |
| 119 | KAIRI |
| 120 | MBC |
| 122 | NTN |
| 123 | SCRUFFY TV |
| 124 | UNDERGROUND TV |
| 126 | WINNERS TV |
| 127 | ISLAND TV |
| 128 | VISITORS |
| 131 | BATV |
| 132 | GAYELLE |
| 134 | HYPE TV |
| 136 | SYNERGY TV |
| 138 | M&E TV |
| 140 | ABC HD |
| 142 | CBS HD |
| 144 | FOX HD |
| 146 | NBC HD |
| 148 | PBS HD |
| 150 | CNN INTERNATIONAL |
| 152 | BLOOMBERG HD |
| 154 | CNN US HD |
| 156 | CNN HEADLINE NEWS |
| 160 | BBC World HD |
| 162 | CBC TORONTO |
| 164 | CITY TV |
| 166 | CARIBVISION |
| 168 | MERCY AND TRUTH MINISTRIES |
| 169 | CUBA VISION |
| 170 | TEMPO |
| 180 | TNT INTERNATIONAL HD |
| 182 | 3ABN |
| 184 | CHURCH CHANNEL |
| 186 | DAYSTAR TV |
| 188 | EWTN |
| 190 | INSPIRATIONAL NET |
| 192 | JCTV |
| 194 | TRINITY TV |
| 202 | TBN HD |
| 204 | CARTOON NETWORK LA |
| 206 | DISCOVERY KIDS |
| 208 | DISNEY CHANNEL LA |
| 210 | DISNEY JR |
| 214 | SMILE OF A CHILD |
| 216 | TOONCAST |
| 218 | I-SAT |
| 220 | WARNER HD |
| 221 | TNT SERIES |
| 222 | NICKELODEON HD |
| 224 | CARTOONITO |
| 226 | FOOD HD |
| 228 | HGTV HD |
| 230 | AWE |
| 234 | DISCOVERY CHANNEL |
| 238 | DISCOVERY SCIENCE |
| 240 | A&E HD |
| 241 | National Black Television |
| 242 | BET CARIBBEAN |
| 243 | BRAVO HD |
| 244 | E! ENTERTAINMENT |
| 245 | FEVA TV |
| 246 | GLITZ |
| 248 | HISTORY CHANNEL HD |
| 249 | LAW & CRIME |
| 250 | JUSTICE CENTRAL HD |
| 251 | CINEMAX |
| 252 | TBS INTERNATIONAL |
| 254 | LIFETIME HD |
| 256 | LIFETIME MOVIE NETWORK HD |
| 258 | TURNER CLASSIC MOVIES |
| 259 | CalaAction |
| 260 | CALA CLASSISCS |
| 264 | MTV HD |
| 274 | ESPN HD |
| 276 | ESPN 2 |
| 290 | Flow Sports |
| 340 | VH1 CARIBBEAN HD |
| 701 to 750 | Stingray Music |
| 751 | BPL RAD 01 |
| 752 | BPL RAD 02 |
| 753 | BPL RAD 03 |
| 754 | BPL RAD 04 |
| 755 | BPL RAD 05 |
| 756 | BPL RAD 06 |
| 757 | BPL RAD 07 |
| 758 | BPL RAD 08 |
| 759 | BPL RAD 09 |
| 760 | BPL RAD 10 |
| 781 | RHYTHM FM |
| 782 | HOT FM |
| 783 | RADIO ST. LUCIA |
| 784 | THE WAVE |
| 785 | RADIO CARIBBEAN INTERNATIONAL |
| 786 | BLAZIN FM |
| 787 | REAL FM |
| 788 | HELEN FM |
| 789 | YES FM |
| 790 | VYBE RADIO |
| 791 | PRAYZ FM |
TV Packages
TV Extended Basic
110 Channels
| | |
| --- | --- |
| 100 | FLOW 1 |
| 104 | CALA WEATHER |
| 105 | UWITV |
| 109 | ATM |
| 110 | CALABASH |
| 112 | CHOICE |
| 114 | DBS |
| 116 | HTS |
| 118 | IETV SLU |
| 119 | KAIRI |
| 120 | MBC |
| 122 | NTN |
| 123 | SCRUFFY TV |
| 124 | UNDERGROUND TV |
| 126 | WINNERS TV |
| 127 | ISLAND TV |
| 128 | VISITORS |
| 131 | BATV |
| 132 | GAYELLE |
| 134 | HYPE TV |
| 136 | SYNERGY TV |
| 138 | M&E TV |
| 140 | ABC HD |
| 142 | CBS HD |
| 144 | FOX HD |
| 146 | NBC HD |
| 148 | PBS HD |
| 150 | CNN INTERNATIONAL |
| 152 | BLOOMBERG HD |
| 154 | CNN US HD |
| 156 | CNN HEADLINE NEWS |
| 160 | BBC World HD |
| 162 | CBC TORONTO |
| 164 | CITY TV |
| 166 | CARIBVISION |
| 168 | MERCY AND TRUTH MINISTRIES |
| 169 | CUBA VISION |
| 170 | TEMPO |
| 180 | TNT INTERNATIONAL HD |
| 182 | 3ABN |
| 184 | CHURCH CHANNEL |
| 186 | DAYSTAR TV |
| 188 | EWTN |
| 190 | INSPIRATIONAL NET |
| 192 | JCTV |
| 194 | TRINITY TV |
| 202 | TBN HD |
| 204 | CARTOON NETWORK LA |
| 206 | DISCOVERY KIDS |
| 208 | DISNEY CHANNEL LA |
| 210 | DISNEY JR |
| 214 | SMILE OF A CHILD |
| 216 | TOONCAST |
| 218 | I-SAT |
| 220 | WARNER HD |
| 221 | TNT SERIES |
| 222 | NICKELODEON HD |
| 224 | CARTOONITO |
| 226 | FOOD HD |
| 228 | HGTV HD |
| 230 | AWE |
| 234 | DISCOVERY CHANNEL |
| 236 | DISCOVERY CIVILIZATION |
| 238 | DISCOVERY SCIENCE |
| 240 | A&E HD |
| 242 | BET CARIBBEAN |
| 243 | BRAVO HD |
| 244 | E! ENTERTAINMENT |
| 245 | FEVA TV |
| 246 | GLITZ |
| 248 | HISTORY CHANNEL HD |
| 249 | LAW & CRIME |
| 250 | JUSTICE CENTRAL HD |
| 251 | CINEMAX |
| 252 | TBS INTERNATIONAL |
| 254 | LIFETIME HD |
| 256 | LIFETIME MOVIE NETWORK HD |
| 258 | TURNER CLASSIC MOVIES |
| 259 | CalaAction |
| 260 | CALA CLASSISCS |
| 264 | MTV HD |
| 274 | ESPN HD |
| 276 | ESPN 2 |
| 290 | Flow Sports |
| 291 | Rush |
| 302 | AL JAZEERA |
| 304 | RUSSIA TODAY |
| 305 | SKY NEWS AMERICA |
| 306 | MY 33 WBFS HD |
| 308 | MY9-NJ HD (WWOR) |
| 310 | KTLA |
| 312 | ANIMAL PLANET LA SD |
| 314 | AXN HD |
| 315 | DISCOVERY WORLD |
| 316 | DISCOVERY TRAVEL & LIVING |
| 317 | DISCOVERY THEATER |
| 318 | SONY HD |
| 320 | SPACE HD |
| 323 | TV ONE |
| 324 | DISCOVERY HOME AND HEALTH |
| 325 | CLEO TV |
| 326 | VICELAND HD |
| 328 | FYI HD |
| 329 | CURIOSITYSTREAM |
| 330 | CLASSIC ARTS SHOWCASE |
| 332 | LIFETIME REAL WOMEN |
| 334 | GAME SHOW NETWORK |
| 340 | VH1 CARIBBEAN HD |
| 342 | PARAMOUNT NETWORK HD |
| 344 | COMEDY CENTRAL HD |
| 345 | TELESUR |
| 701 to 750 | Stingray Music |
| 751 | BPL RAD 01 |
| 752 | BPL RAD 02 |
| 753 | BPL RAD 03 |
| 754 | BPL RAD 04 |
| 755 | BPL RAD 05 |
| 756 | BPL RAD 06 |
| 757 | BPL RAD 07 |
| 758 | BPL RAD 08 |
| 759 | BPL RAD 09 |
| 760 | BPL RAD 10 |
| 781 | RHYTHM FM |
| 782 | HOT FM |
| 783 | RADIO ST. LUCIA |
| 784 | THE WAVE |
| 785 | RADIO CARIBBEAN INTERNATIONAL |
| 786 | BLAZIN FM |
| 787 | REAL FM |
| 788 | HELEN FM |
| 789 | YES FM |
| 790 | VYBE RADIO |
| 791 | PRAYZ FM |